BOLD, UNIQUE, UNEXPECTED.
A space like Remai Modern demands an event that is bold, unique and unexpected. galaMODERN will be just that.
On September 19, 2019, you are invited to an intimate evening of food, art, entertainment and creativity at Canada's premiere destination for contemporary art.
Remai Modern Foundation's inaugural gala evening is an opportunity to connect with, celebrate and support Saskatchewan's vibrant arts community.
Guests at galaMODERN will experience a one-of-a-kind culinary vision, provided by Oliver & Bonacini. One of Canada's leading restaurant groups, Oliver & Bonacini is the company behind Remai Modern's Shift restaurant and in-house catering. O&B is also behind some of Canada's top dining establishments including Auberge du Pommier (French fine dining), Canoe (contemporary Canadian cuisine), and Leña (South American cooking, with unique Spanish and Italian influences).
In partnership with the galaMODERN committee, O&B is planning a memorable evening of flavours and taste sensations unlike any other.
THE CHEFS
Guest chefs from Oliver & Bonacini's acclaimed restaurant portfolio will provide galaMODERN guests with a culinary experience that represents a variety of food styles and culinary techniques, using ingredients from Saskatchewan and across Canada.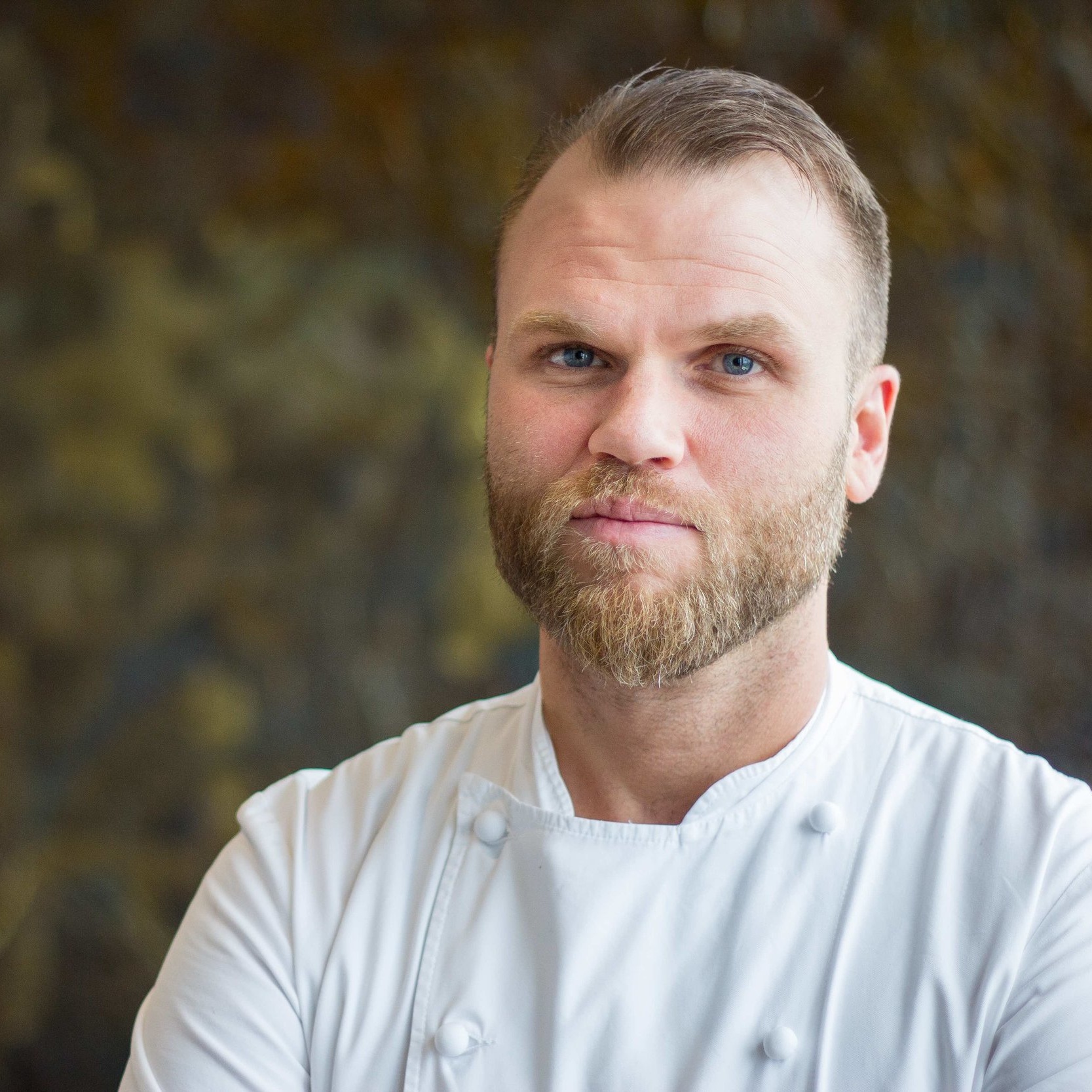 Ron McKinlay - Canoe, Toronto
Chef Ron McKinlay has always loved food – whether he was digging in to his mom's homemade Sunday roast or mixing up waffle batter on Saturday morning. After completing a Culinary Arts diploma in his hometown of Vancouver, he took off to New Zealand to play competitive rugby and travel abroad, until an unfortunate injury ended his career in his early 20s. That's when he decided to move back to Canada and give cooking a shot.
Since he was appointed Chef de Cuisine of Canoe, Chef Ron has applied his refined techniques and modern cooking style to create memorable culinary experiences for his guests. Inspired by Executive Chef John Horne's encyclopedic knowledge of Canada's terroir, Chef Ron experiments with new dishes and flavours influenced by Canadian ingredients – from B.C. seaweed and Ontario birch syrup to foraged Labrador tea and Fogo Island crab.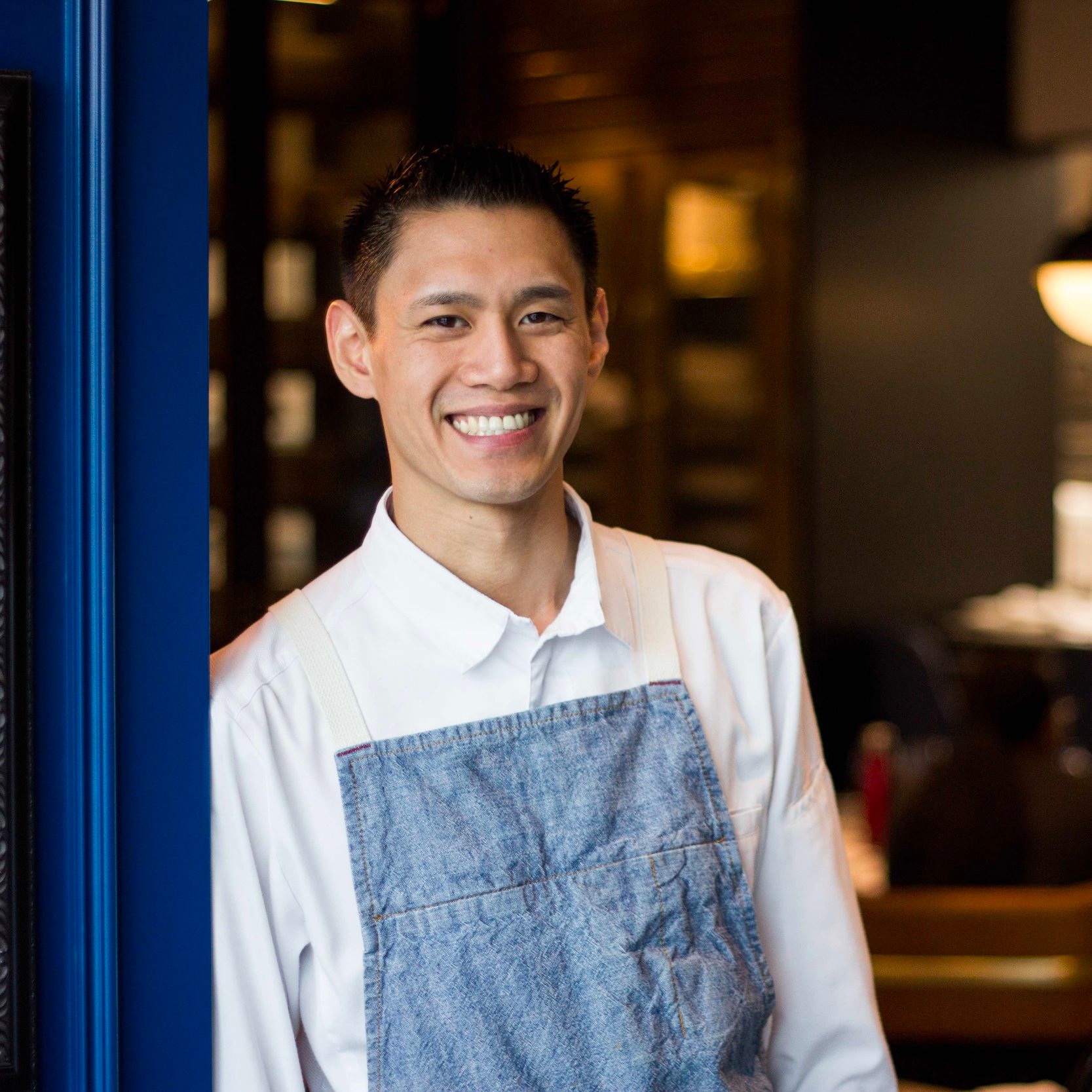 Michel Nop - Buffo Ristorante, Calgary
Growing up in Paris, France, Michel Nop was immersed in the food world from a young age. His parents ran a restaurant and cooked nearly every meal at home. By the time he was 14 years old, Michel knew he was destined to become a chef.
Now, as Chef de Cuisine of Buffo Ristorante, Michel honours traditional Italian recipes and old world cooking techniques. Whether he is simmering a classic homemade tomato sauce, or kneading a silky, delicate pasta dough, Michel is dedicated to preparing soul-satisfying dishes using the best ingredients. Above all, Chef Michel's mission is to delight his guests with the simplicity and generosity of Italian cooking.
Kevin Ramasawmy - Bar George, Montreal
From the young age of four, Kevin Ramasawmy has had a distinct curiosity for cooking. Whether he was flipping omelettes and making curries with his mother, or tagging along with his father at the hotel and restaurant where he worked, Kevin's life revolved around cooking, hospitality, and – best of all – eating.
In 2011, Chef Kevin moved to Toronto to work as Saucier under Chef Anthony Walsh at Canoe Restaurant & Bar. Chef Walsh quickly became a mentor, and changed the way Chef Kevin interpreted Canadian fine dining. Following another stint at Splendido working with Chef Victor Barry, he upped the ante by moving to New York City for the role of Tournant at Daniel. There, he embraced brand new challenges and constant intensity. He was inspired by Chef de Cuisine Eddy Leroux and Executive Chef Jean-François Bruel, as well as Chef Daniel Boulud himself, to think big. Upon returning to Montreal, Chef Kevin continued to cook and perfect his craft at Maison Boulud at the Ritz-Carlton.
Now, Chef Kevin has reunited with mentor Chef Anthony Walsh to lead the kitchen at Bar George. Driven by an innate desire to connect with people through food, he looks forward to cooking playful, eclectic cuisine for his guests.
Every year, galaMODERN will honour a Saskatchewan artist who has made a significant contribution to the provincial and Canadian arts ecology. For our first gala evening, we have chosen Eli Bornstein.
At 96, Bornstein is still creating new work. He has played an important role at both Remai Modern and its predecessor, the Mendel Art Gallery. He was the first artist featured in a solo exhibition at the Mendel in the 1960s and, in 2017, his work Quadraplane Structurist Relief, No. 15 II, was part of the Remai Modern's inaugural exhibition Field Guide. Bornstein donated the piece to the museum's collection.
Bornstein is best known for his structurist reliefs, rooted in a tradition of early 20th-century geometric abstraction. Bornstein encourages viewers to slow down in order to experience the subtle nuances of colour as it responds to the light around it, and the individual forms as they shift as the viewer's position changes.
Image Credit: Eli Bornstein, Multiplane Structurist Relief V, No. 1, 1993, acrylic enamel on aluminum and plexiglass, 86.5 x 61.1 x 3.1 cm. The Mendel Art Gallery Collection at Remai Modern. Gift of Dorothea Larsen Adaskin 2004.
With more than 8,000 works, Remai Modern's collection is a powerful record of important art and artists from Saskatchewan, Canada and beyond.
galaMODERN guests will have the rare opportunity to vote on the newest piece to be brought into Remai Modern's collection. With help from Remai Modern's expert curatorial staff, three works by a Saskatchewan artist will be on display. galaMODERN's VIP guests vote on their favourite, with the winning piece announced later in the evening. This chance to influence the direction of the collection is an exclusive perk only offered to galaMODERN guests.
Watch this space for details on the artist chosen for 2019.
Tickets
You are invited to an intimate evening of food, art, entertainment and creativity at Canada's premiere destination for contemporary art.
Thank you for supporting Remai Modern and the arts in Saskatchewan.
galaMODERN
September 19, 2019
Tickets $600 (Less than 40 remaining)
Interested in learning more about galaMODERN before claiming your tickets? Leave your email and/or phone number and someone from the galaMODERN team will reach out.
galaMODERN PRESENTING SPONSOR